An important message from the CEO
Alto is closely monitoring the Coronavirus (COVID-19) situation
We built Alto to offer a safe, clean, and consistent ridesharing experience to our riders. With the growing concerns about COVID-19, I wanted to share more detail about our rigorous standards for cleanliness and some of the additional processes we are implementing to offer an exceptional level of protection to all who ride and drive with us.
Our elevated standard for cleaning and care
Offering a clean and safe ride has always been core to what we do. Alto has always practiced industry-leading vehicle cleaning procedures, with every Alto undergoing a detailed cleaning multiple times per day. Since our inception, our cleaning procedures have exceeded recommendations from the Centers of Disease Control and Prevention (CDC) and the World Health Organization (WHO) to prevent the spread of viruses and bacteria. In addition to our detailed cleaning, Alto drivers use company-provided cleaning supplies to clean commonly touched areas of the car between every ride.
An added level of protection
To further protect our riders and drivers against viruses including coronavirus, as of this week, Alto has enhanced our detailed cleaning procedures and begun a heightened disinfecting process on each vehicle each day. Our service team is using EPA-registered disinfectants on all major surfaces, with special attention to high-touch areas like seatbelts and arm rests in each vehicle. Our drivers are also equipped with ample cleaning supplies and EPA-registered disinfectant wipes to keep our vehicles clean.

Additionally, we have procured and are in the process of installing HEPA (High Efficiency Particulate Air) cabin air filters in every Alto vehicle. HEPA filters are used in hospitals to provide patients with clean air and extract more than 99.9% of airborne particles, including viruses.
Committed to continued safety
Our team is closely monitoring health updates from multiple sources, including the CDC, and will continue to update our processes to address emerging recommendations and best practices. We remain committed to providing you with safe, clean rides -- now, and always.

If you have any concerns, please reach out to our team at support@ridealto.com. You can also reply to this email to reach me directly.
Best,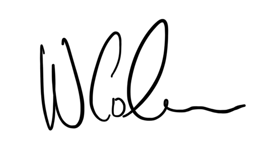 Will Coleman, Alto CEO